March 25, 2021
no comments
Self-optimization of a robot called "Neural Bot", here you will find a step-by-step guide.
The discussed robot can be found …HERE…
It is an EA which is dual, because in order to make the best use of the possibilities.
The robot optimizes long positions and short positions separately, it is a good solution to avoid unnecessary losses caused by insufficient optimization.
EA also has a neural network that also should be optimized to achieve satisfactory results.
Optimize using the genetic algorithm that is built into MetaTrader.
First of all, you need to choose the time period in which we will perform the optimization. I am doing it three years in back and every year I repeat the optimization because the market conditions change, they should be adjusted.
The next step is to set the leverage and the initial deposit is this, because the robot gives the best profits with the percentage use of the deposit, the more leverage we have, the smaller the initial deposit, I use the leverage 1: 500 and the initial deposit $ 300.
The advantage of this robot is that the optimization can be carried out on 1m ohlc and the results will be very similar to real ticks.
First do optimization 1, after finishing select step 2, you need to do it separately, remember to fill in the rest of the values ​​as shown in the screenshot.
STEP 1
STEP 2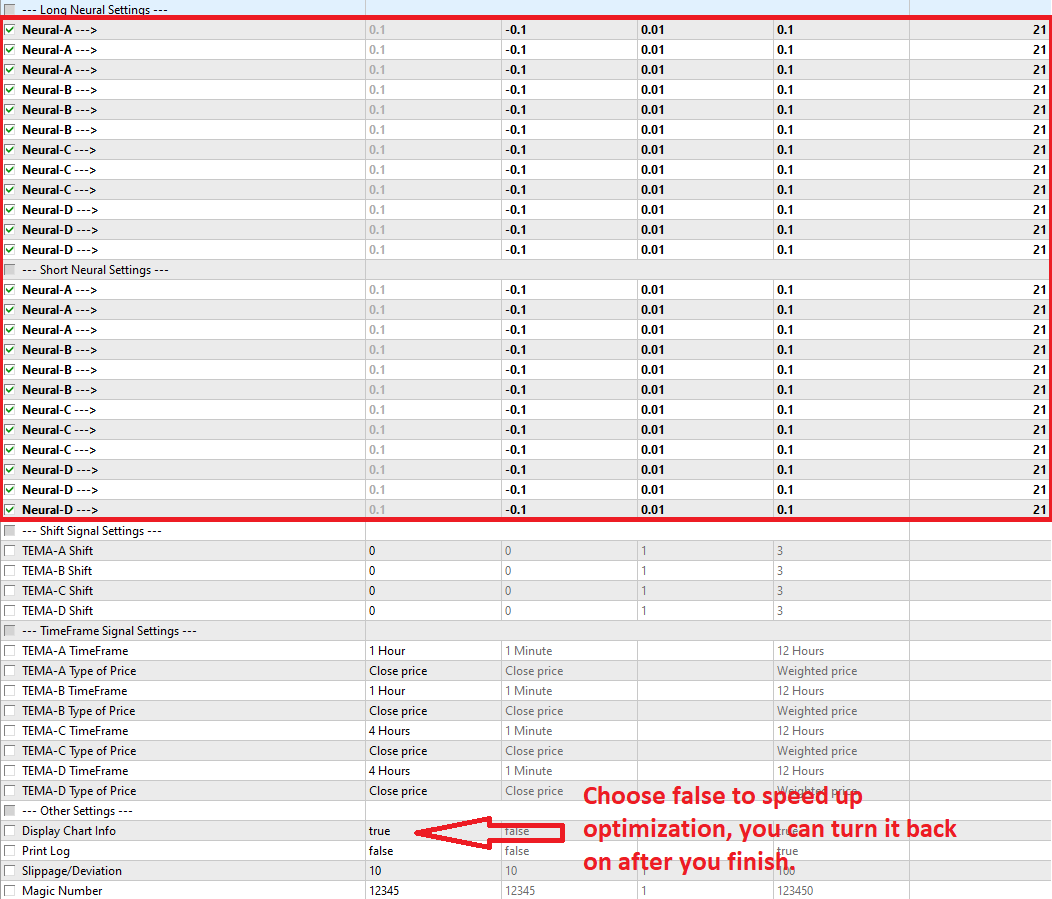 RESULTS